FERROS
We went to our first TICA show with Ferros on April 14-15/2018. We went expecting nothing. We are so proud of Ferros there were some really amazing Bengal's there, but Ferros put up a great show and is now a Champion. Our goal for Ferros is to help him achieve​ a Grand Champion Status.
We have just come back from our second cat show. The show we went to was in Salt Lake City USA, on June 2-3/2018 and Ferros has earned more points to be coming a Grand Champion. From this cat show in one of the judging rings Vickie Fisher the TICA President gave Ferros second place; That was an honour for us to receive that.
In September 29-30/2018 this is a very exciting time in our Cattery! We just came back from a very fierce cat show where we were up against 3 Quadruple Grand Champions, 1 Double Grand Champion and we managed to put a good fight. With compatishon like that most would not come back with any thing. But Ferros managed to get a final with a Bengal judge. This really meant a lot to us, because that judge bred Bengals she knows what to look for on them. Ferros is one step closer to reaching our goal for him.
​
We got to go to the the Paws In The Pumpkin Patch Evergreen Cat Fanciers show on October 13-14/2018. It was very tuff show a lot of amazing Bengal's and on top of that not many Judges where calling Bengal's into final rings. Ferros put up a good fight he came first out of all the Bengal's two different times. Sadly he did not get any final rings. But we are not giving up yet.
VIXEY
We were able to have Vixey enter into the April 14-15/2018 Calgary Cat Show with Ferros. Vixey was able to come first three times out of all the Bengal kittens. This as shown us that she might have a chance in the future to become a Champion. And that is our goal for Vixey.
We got to be in The Wild West Salt Lake City Cat show on June 2-3/2018. Vixey did awesome she was able to become a Champion in that show. Vixey won not once but 2 times in one of the judging rings with the TICA Judge of the year Jamie Christian.
KION
We took Kion to his first show on September 29-30/2018. He did great there was a lot of hard competion and a lot of Bengal kittens. We are very proud of how good Kion did at that show and that has shown us when he is old enough to be in the Audlt competion he will be able to become higher than a Champion.

We took Kion to the Paws In The Pumpkin Patch Evergreen Cat Fanciers show on October 13-14/2018. His first day there he was still a kitten, but on the second day he became 8 months and was now in the adult class. His first day there even though the show was very hard he got first place out of all the Bengals there. Then he placed 2 best cat out of all the different cats at that show. Kion is now a Champion!!!
Powered by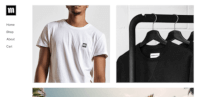 Create your own unique website with customizable templates.