Last weekend we were able to experience the Calgary Cat Show.

There were really nice looking Bengals there. We came expecting nothing because we have heard how hard it is for first timers to win any thing. But to our surprise,

Ferros did awsome. On his first day there he became a Champion. He got first in out of all the Brown Colored Bengals; then he got first out of all the Bengals there.

​He then got the chance to go up against all the different types of breeds. There he got 5th place out of 10 different breeds of cats.

In the second day of the show Ferros won best of all the Bengals two more times and go chosen again to go up againsted the different breeds of cats in a different ring.

​There Ferros placed 8th out of all the different breeds of cats. Ferros got some extra points that in the future he has the chance to become a Grand Champion.

Vixey did really good in her second day of showing. She won best of all the Bengal kittens 3 times in one day.

And also got the chance to go up againsted all the different kitten breeds. She placed 4th out of all the different kitten breeds.

​ This has shown us that Vixey has a chance to become a Champion when she is old enough.

And when we were at the Cat Show we got to pick up our new girl Athena who is as you can tell pregnant and we just might be seeing some snow kittens in there seeing as the father is a snow mink.


And as you can see new on our page is The Wall Of Fame feel free to take a look see. You will see all the photos taken from the Cat Show and when we get Ferros Champion certificate​ sent to us we will be posting it there for you all to see.

And that is this weeks news.

Powered by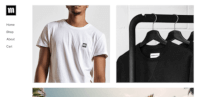 Create your own unique website with customizable templates.